Student Financial Services Office
About Student Financial Services
The Student Financial Services Office at Simpson University provides students and parents information on applying for financial aid, program-specific financial aid options, program costs and refund policies, registration and refund dates and deadlines, forms and policies, financial aid information for parents, and student loan information and processing steps.
FSA ID
The FSA ID - a username and password - has replaced the Federal Student Aid PIN and must be used to log into certain U.S. Department of Education websites. Your FSA ID confirms your identity when you access your financial aid information and electronically sign Federal Student Aid documents. If you do not already have an FSA ID, you can create one when logging in to fafsa.gov, the National Student Loan Data Systems (NSLDA) at nslds.ed.gov, or StudentAid.gov.
You can use your FSA ID to sign a FAFSA right away. Once the Social Security Administration verifies your information in one to three days, or if you have linked your PIN to your FSA ID, you will be able to use your FSA ID to access the websites listed above. For help, visit StudentAid.gov/fsaid.
Grants and Scholarships
Grants and scholarships are money for college and do not have to be repaid.
GRANTS
The higher the "level of need," the higher the possibility of receiving a grant. The most common grants are the Pell Grant (federal) and the Cal Grant (state).
For more information:
simpsonu.edu/financialoptions
Federal and State Aid
SIMPSON UNIVERSITY SCHOLARSHIPS
Scholarships are given to students based on academic merit, talent, personal or family involvement in Christian ministry, and high levels of need based on the FAFSA.
For more information and renewal criteria:
simpsonu.edu/financialoptions
Simpson University Aid
OUTSIDE SCHOLARSHIPS
If you are receiving any outside scholarships not listed on your award letter, please complete the outside scholarship form and submit it to Student Financial Services.
For more information:
simpsonu.edu/financialoptions
Outside Scholarships
Loans
Loans are borrowed money and must be repaid with interest.
The Federal Direct Stafford Loan program is the biggest source of low-interest student loans. Since these loans are not credit-based, most students are eligible.
DIRECT SUBSIDIZED STAFFORD LOAN
For students with financial need. Interest is paid by the government while the student is enrolled in school at least half-time.
DIRECT UNSUBSIDIZED STAFFORD LOAN
Interest does accrue on the loan while in school.
Annual eligibility is based on the student's grade level.
For additional information on these loans and the steps to request the loan funds you have been awarded, visit simpsonu.edu/loans.
FAFSA - Free Application for Federal Student Aid
File your FAFSA (Free Application for Federal Student Aid) starting January 1,2015 for the 2015-2016 academic year. File as early as possible to receive the best award possible. (School Code: 001291) Do not forget to create your FSA ID.
FAFSA Verification
IRS Data Retrieval Tool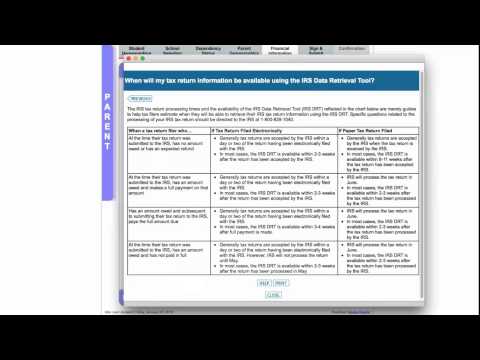 Video used with permission of UCSB
1098T Informational Video
Calculate Your Investment
If you are a new, undergraduate student, planning to attend full-time (12-19 units per semester), this calculator is meant for you! It is a tool designed to help you estimate your potential costs and financial aid at Simpson University. Please click on the Net Price Calculator button to begin.
Regular Office Hours
Monday through Thursday: 9 a.m. - 6 p.m.
Friday: 9 a.m. – 5 p.m.
Contact Information
Phone: 530-226-4621
Fax: 530-226-4855
Email: financialaid@simpsonu.edu and studentaccounts@simpsonu.edu
Facebook: facebook.com/SFSredhawk
If you are a prospective student, contact your admissions counselor regarding financial aid questions. Please call 530-226-4606 or admissions@simpsonu.edu.
Proverbs 10:22 "The blessing of the LORD brings wealth, and he adds no trouble to it." (NIV)